Posted by Morrison's Flowers & Gifts | Williamsburg's Local Florist on 20th Oct 2020
Now that fall weather has arrived and we've been in season for two weeks now, Morrison's would like to extend a warm farewell to the summer events we had the pleasure of organizing. From weddings to birthdays, and office surprises, we are delighted to help you in all your holiday and gifting needs, with more gifts and products coming to our shop every week.
As we look back at all we have accomplished this past summer, we look even more forward to helping you this new season with our fall arrangements and say thank you for choosing us as your premier florist in the Williamsburg area. We are happy to serve your floral and plant needs in whatever capacity you need. Thank you.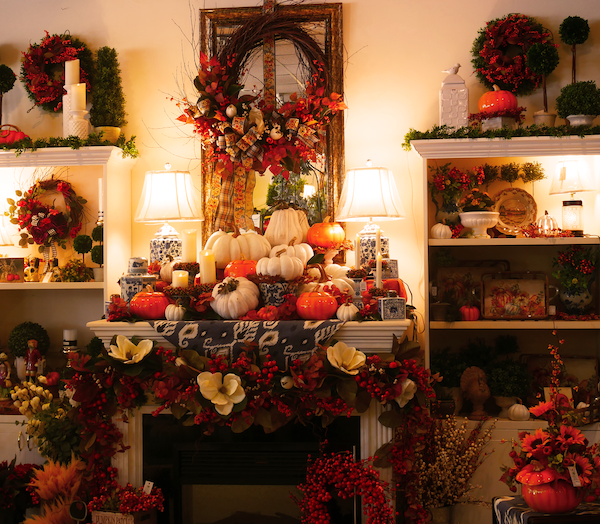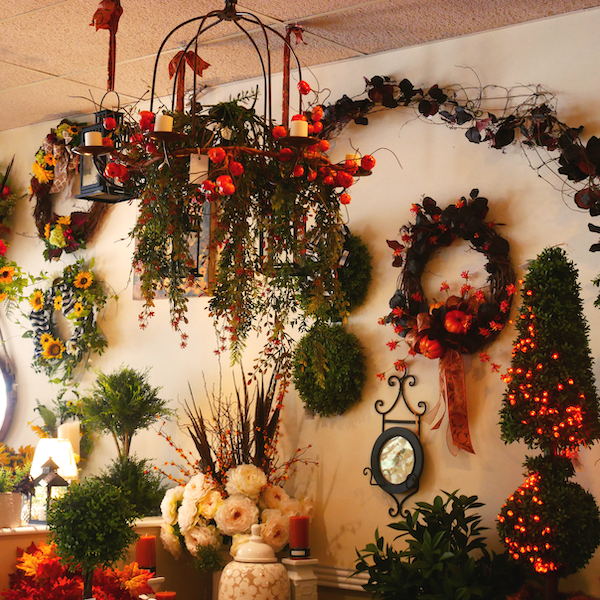 Ready for the new season with plenty of pumpkins and wreaths to go around!
Here are some images from events we have been delighted to aid in and custom arrangements from the summer season.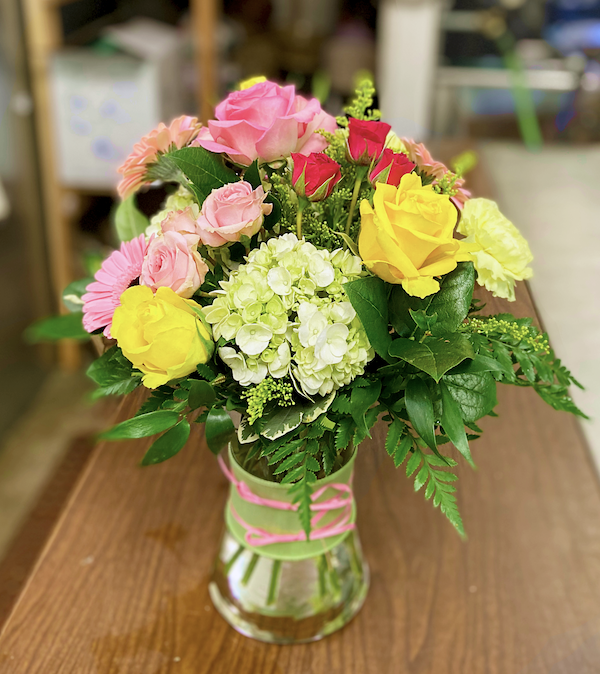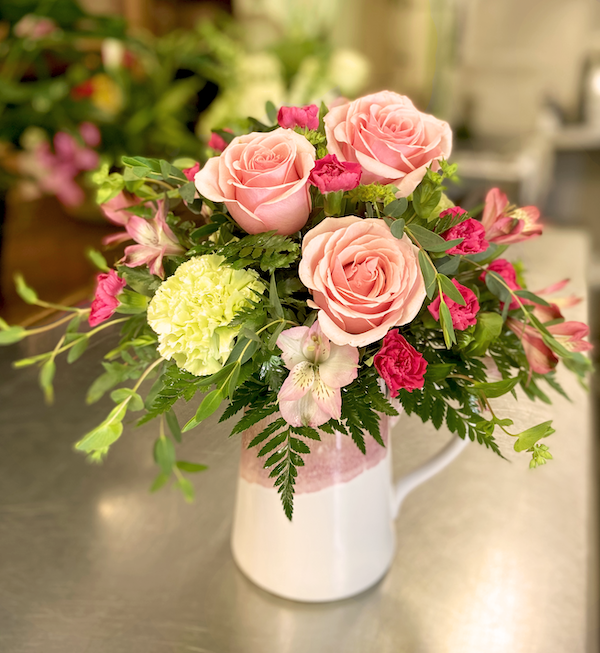 Adore these pretty pink roses spruced up with some bright greens to make a statement!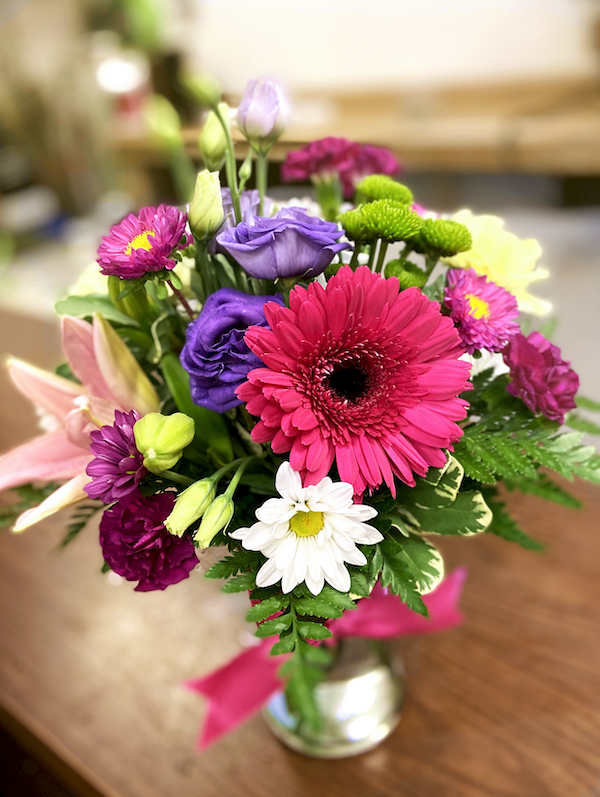 These pinks and purples stand out with touches of white and light-yellow flowers to subdue these pops of color.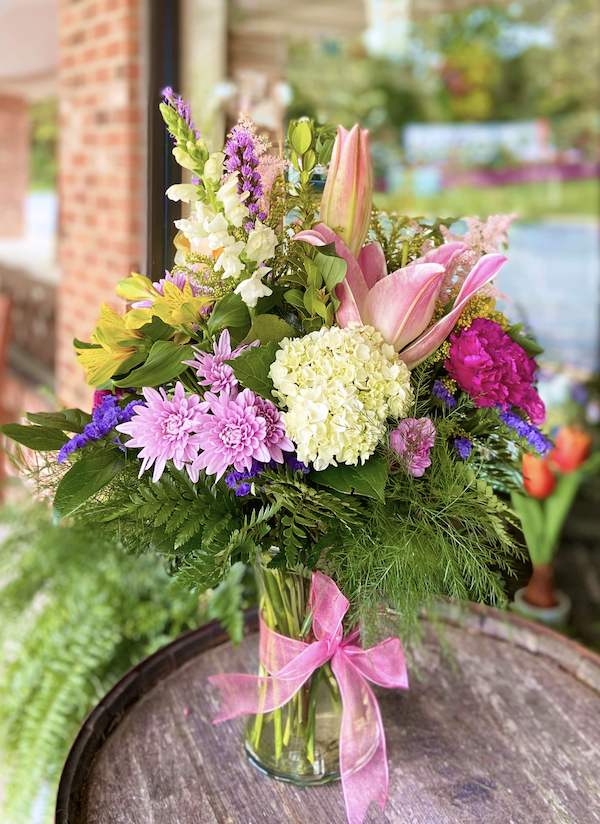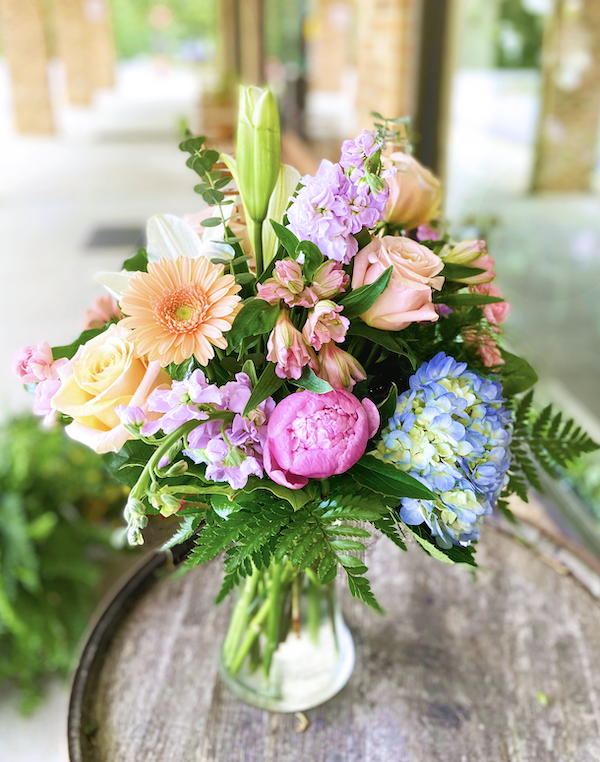 Tall arrangements with pastels are so dreamy!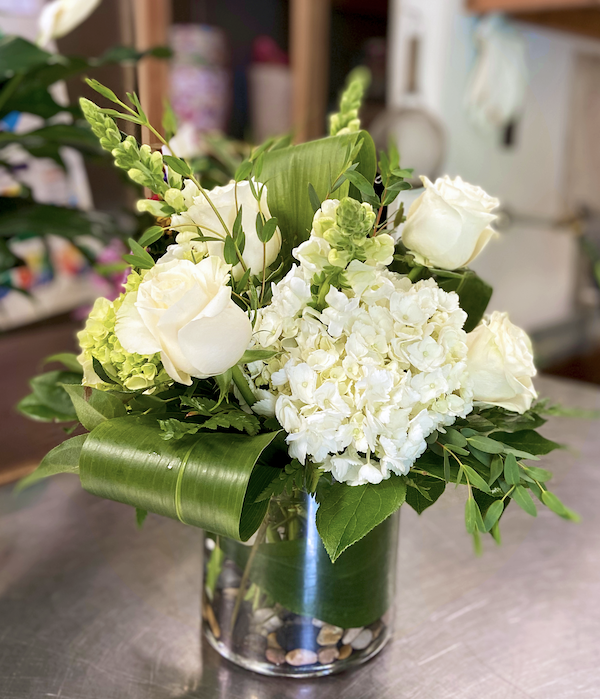 A classic color scheme that stays come any season decorated with mini pebbles at the bottom of the vase.